Navigation:
Home
> Trophy Rio Grande Turkey Hunts
Trophy Rio Grande Turkey Hunts
Panhandle Outfitters Of Texas is home to hundreds of Rio Grande Turkey. The turkey hunts rest directly on Wolf Creek which feeds into and out of Lake Fryer, a popular recreation area in Perryton, Texas. All Rio Grande Turkey are fed game bird feed year round. This will provide you with some of the healthiest and trophy-sized turkey in the panhandle.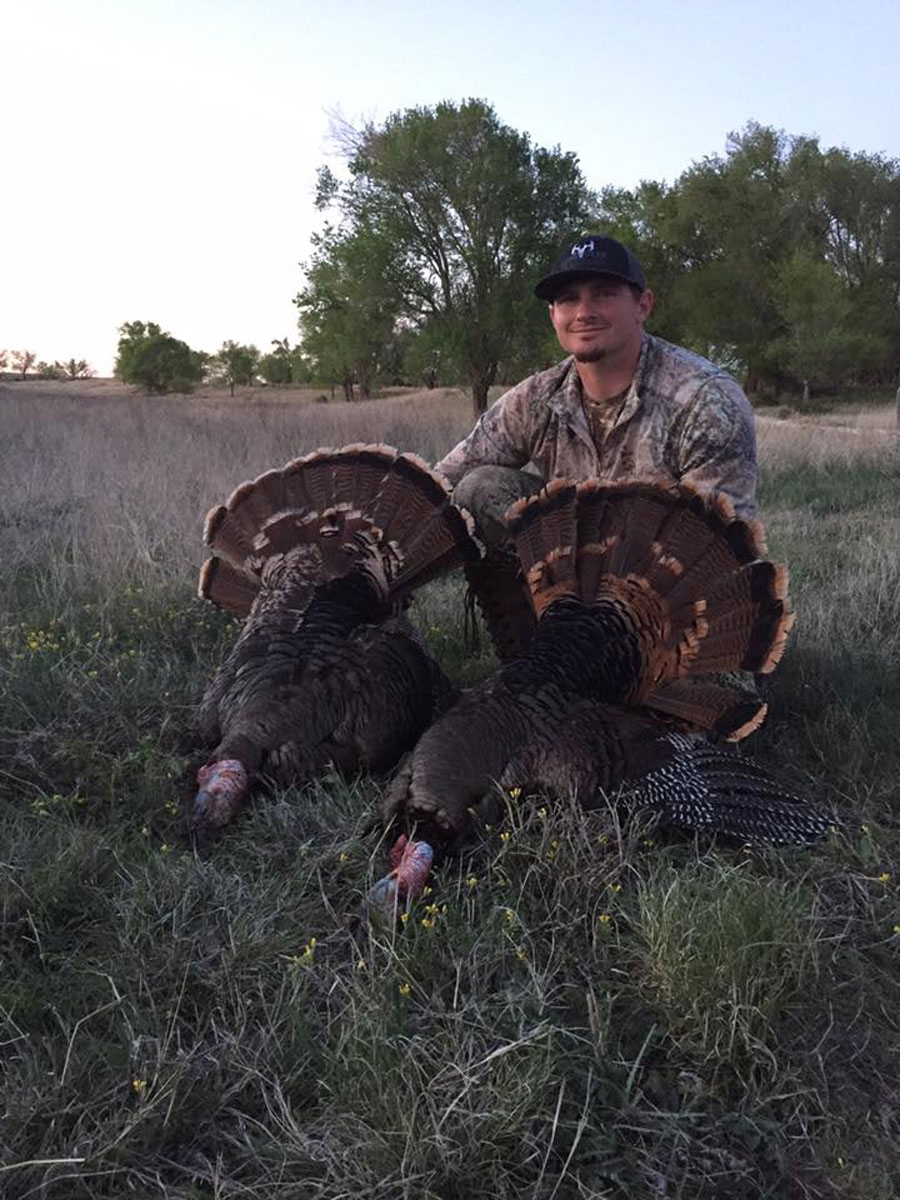 What's Included
Breakfast & Supper
300 Yard Rifle & Bow Range
Cleaning & Skinning of Game
Packing of game on ice in Hunter supplied cooler
Transportation of game to local taxidermist if needed
What's Not Included
Personal Hunting Equipment
Gratuities for the staff
Adult beverage (you are welcome to bring your choice of adult beverages)
Personal Hunting License
Taxidermy Services
Taxidermist can arrange shipping of mount if needed
Season Dates, Spring Only
Regular Season Spring: April 1st - May 14th 2023
Youth Spring Season: March 25th-26th 2023/May 20th-21st 2023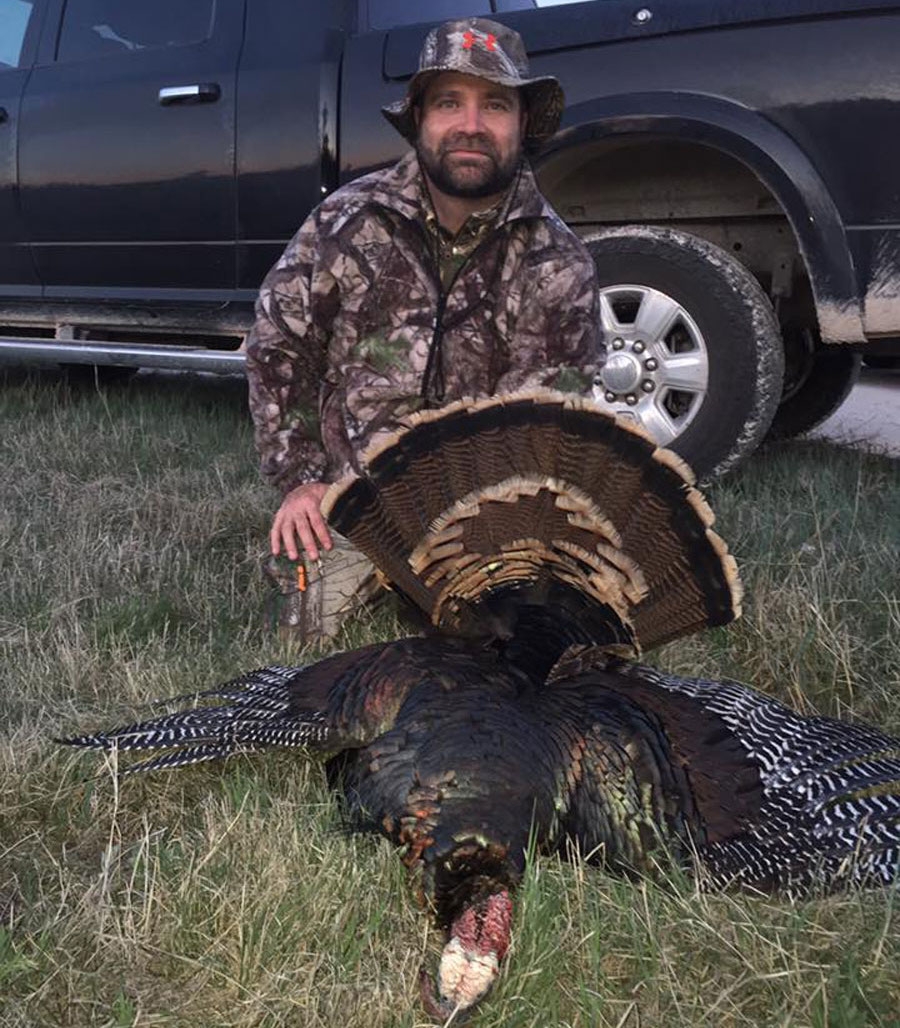 Trophy Rio Grande Turkey Hunting Rates
2 person minimum on all Rio Grande Turkey Hunts
$1,450 per person, up to 3 days
Minimum 2 Persons/Maximum 8 persons
Up to 2 Toms
Extra Toms $350 per bird (at landowners discretion)
50% non-refundable deposit due at Time of Booking, Remainder Amount Due Upon Arrival
Non hunting guest $350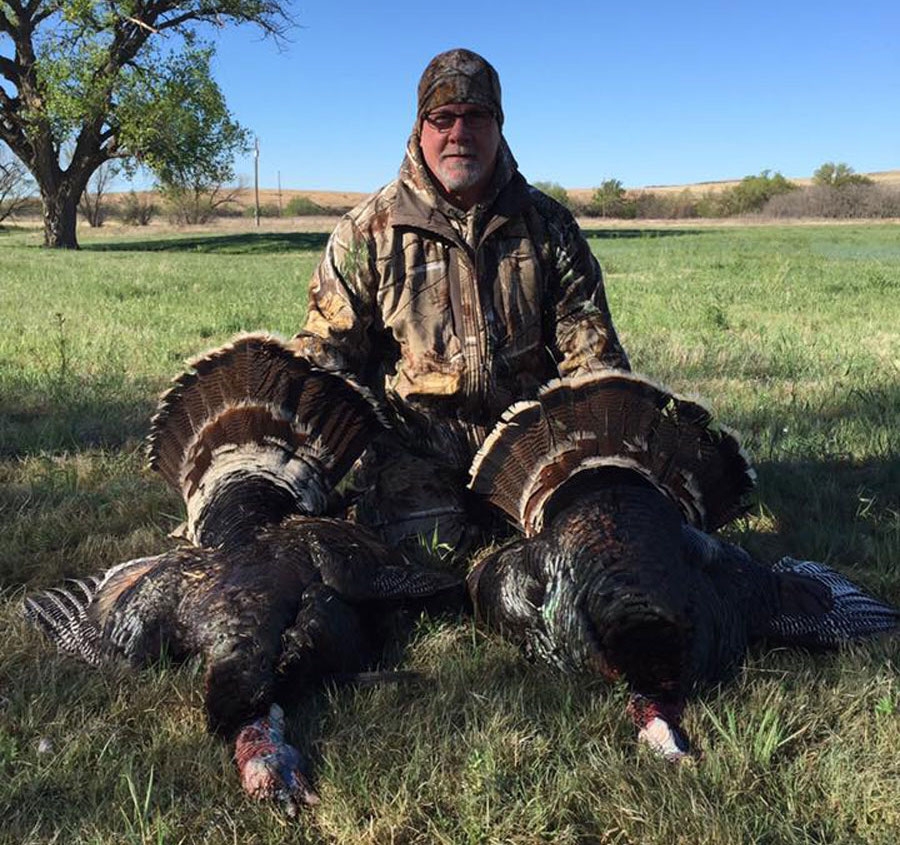 Terms and Conditions
Hunter is responsible for identifying the game before pulling the trigger.
Taxidermist cost will be covered by the Hunter.
Hunters are responsible for having the proper Texas hunting license per Texas Parks and Wildlife Department.
Every hunter born on or after Sept. 2, 1971, must successfully complete a Hunter Education Training Course.